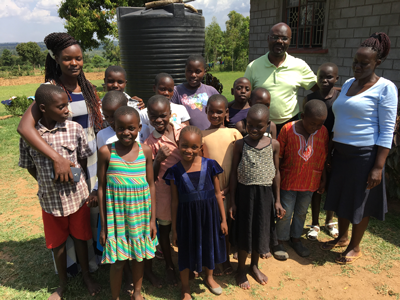 I wanted to shed some light on why there is such a need for organizations like ours and the importance of your support.
Kenya is plagued with many problems that contribute to the abandonment of children and life struggles, including: poverty, drought, high population growth, internal conflicts, lack of education, political stalemate, and the growing problem of refugees from neighboring countries due to the lack of resources. There's a population of roughly 44 million with 43% children between the ages of 0 and 14, and a 36% mortality rate of children that die before the age of 5.
High poverty, and limited support and resources exerts most of it's extreme effects on the welfare of children, limiting access to clean water, heathy food, education, medical care, and protection of basic freedoms.
Our foundation not only provides these children with basic needs like food, water, shelter, medical care and security, but we also ensure each and every child is educated, loved and provided with a sense of value and purpose. A number of our children are even moving on to higher education. Our ultimate goal is to have a positive impact on the surrounding communities by filtering our young educated adults back into the communities to help provide support and drive cultural change.
We continue to grow in an effort to support the ongoing need, and with that growth your prayers and support are needed more than ever.